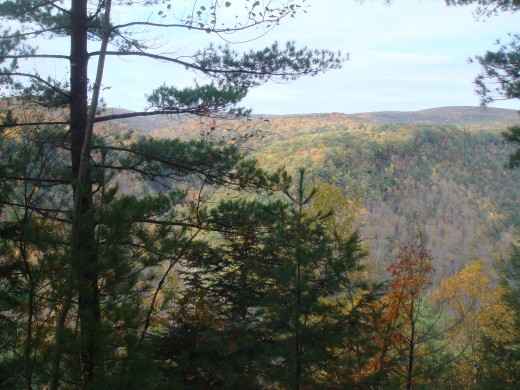 Preparing te Field of Purity
We can not expect revival in our lives without prayer. We also can not expect revival in our lives without purity. God demands that we be a pure people. God can only work through a clean instrument. God needs you to be pure, to be holy.
Purity is Irrespective – God is not a respecter of persons (Acts 10:34; James 2:1). He expects the same from each of His children. He expects us to be holy (I Pet. 1:16).
If we could not obtain holiness, God would never have commanded it. Simply put, holiness is obedience. If we are living a life of obedience, we are living a holy life. But obedience goes much deeper than most of us think. God expects complete obedience from each of us. None are exempt. There are no excuses. So stop making them.
God is looking at your heart as much as He is looking at mine. God is not a respecter of persons in this matter of purity. He not only expects holiness from each of us, but He deserves it. We have become His dwelling, and we need to keep a clean house for the Lord.
If you are serious about seeking revival in your life, then you must take inventory of yourself. You must be willing to deal with what God shows you. Although God expects holiness from all of us, I am only responsible for holiness in my life. You are only responsible for holiness in your life. Do not worry about anybody else. Look at yourself!
Purity is insistent – We must insist on purity. Unless we mean business, we will remain impure. I am not talking gross immorality. I am talking purity. Unless we make a conscious move toward purity, it will never happen. Right this minute, what sin is God pointing at in your life? It must be dealt with. It must be confessed with a heart of true repentance. Read Psalm 51:2-4. David's desire was to be pure, to be washed. The only way that was possible was to face his sin squarely and recognize who he had sinned against. When our sin does not line up with purity, we are out of step with God. Therefore we can have no fellowship (Amos 3:3). Neither are we in a position to receive blessings from God.
We must insist of ourselves that we live purely before the Lord. Daniel purposed in his heart not to be defiled (Dan. 1:8). When the time came to face defilement the decision was already made. There was nothing to consider. We too must purpose in our hearts not to defile ourselves with sin.
When it came time for Shadrach, Meshach, and Abednego to worship the image, they answered the king, "If it be so, our God whom we serve is able to deliver us from the burning fiery furnace, and he will deliver us out of thine hand, O king. But if not, be it known unto thee, O king, that we will not serve thy gods, nor worship the golden image which thou hast set up (Dan. 3:17, 18).
Their decision of purity was made ahead of time, and there was no questioning it when the time came for temptation. I Corinthians 10:13 reminds us that there is always a way to escape temptation. They were prepared for the temptation and, therefore were able to avoid the sin.
Purity is ideal – Will we sin? Unfortunately, yes. But we do not have to. God provided everything we need to be pure and holy. According to Romans 8:9 the Godhead lives within you. Matthew 28:18 says of Jesus, that all power is given to Him. You have the power to overcome anything any time—if you choose. I John 3:9 teaches us that if we are born again, we can not sin. This is not teaching in any way the doctrine of sinless perfection, but rather that the new nature that God has placed within every believer can not sin. However, the old nature that remains can sin. That is where the battle is – between the old and new nature. Living in the Spirit controlled by the new nature of God is to be preferred.
When you were saved, you were taken out of satan's domain (Rom. 6:14), out of his kingdom and placed in God's kingdom. We no longer live under the power of sin. We are no longer held in bondage to habits. Why then do Christians struggle with the old, carnal nature? Although we will sin from time to time, I believe that in the life of a growing Christian that we should be sinning less and less. I also believe that we do not have to bound to any addictive behavior.
There are all kinds of psycho-babble today to explain away our bondage to addictions and bad habits, but the simple truth is we choose that behavior. Our past, circumstances, childhood learning, etc. may influence our choices, but the truth is you and I do what we want to do. As Christians we have the power (through Christ) to say no—to stop stubborn habits. Philippians 4:13 says that I can do all things through Christ. "All" includes addictive behavior. Stop making excuses for the wrong that you love and just admit it. Then get right. Ideally, that is what God wants for you. You must prepare your field if you truly expect the rain of revival.