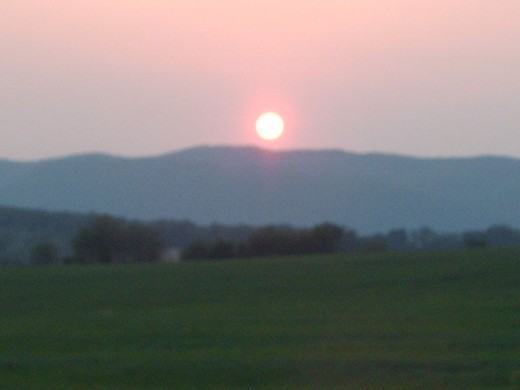 Preparing the Field of Purpose
As we continue to prepare our fields for rain we must enter the field of purpose. Revival has a purpose, a purpose in your life and in others. You honestly must feel there is a purpose to your life – specific God-given purpose, because there is.
We mentioned earlier that our general purpose is to glorify God and bring Him pleasure. We can only do that if we are experiencing spiritual life. If we are living in a state of non-revival, God neither gets the glory nor the pleasure that you were created for.
Gather your purpose – The very fact that you are breathing is an indication that God has a plan for your life. Ephesians 3:20 says, "Now unto him that is able to do exceeding abundantly above all that we ask or think, according to the power that worketh in us." The word "abundantly" means superabundant in quantity and superior in quality. It means in excess, both in quantity and quality. God wants to give you more than could ever be dreamed or imagined, but we short-circuit ourselves by not living according to purpose.
Your purpose is found in Jesus Christ (Philippians 1:21). Your life and everything in it is to be centered on Him (Colossians 3:17). Your life is in no way about you. It is in every way about Christ. To reach your purpose, to be truly fulfilled, you need to give up on yourself and turn it all over to Him. You must get your life centered on Christ and revival will come. By the way, if you are centered on Christ, you are revived.
Give of your purpose – A paradox, according to Webster, is "a tenet or proposition contrary to received opinion or seemingly absurd, yet true in fact." The Bible is full of paradoxes. One of them is found in Luke 6:38, "Give and it shall be given unto you; good measure, pressed down, and shaken together, and running over, shall men give into your bosom . . . ." Biblically, the way to get is to give, but we should never give just to get. God knows the heart and attitudes as well as the actions.
Give your purpose away. Knowledge that you have of the Word of God is to be shared. His Word will not return void. Do not be afraid to share just because you may not know all the answers. Just share what you know. A witness is one who only reports what he sees or knows as a fact. One of the best ways to witness is to tell someone what Jesus did for you. If He has changed your life, you have a story to tell. Prepare your field for rain by speaking out for the Lord Jesus.
Give of your time. Invest your time in the life a child. Children hold a special place in the heart of God. Let them hold a special place in your heart, too. Invest your time in service for the Lord. Teach a Sunday school class. Go soul winning. Volunteer to help with transportation. Paint a room. Clean a toilet. Do something for the Lord.
Active people are generally joyful people (at least if we are active for the right reason – Jesus Christ). The more active you are, the more you will accomplish and the more joy you will spread. Joy truly is contagious. Work at making your joy visible.
Give of your treasure. A prepared field means that we are following God's conditions for income use. He requires 10% of your gross income to to be earmarked for His church. He also expects offerings to be given (Malachi 3:8-10). Without belaboring the point, you will put your money where your heart is. Although we may not like it, the money you give to the Lord is in direct proportion to your love for Him. Give little – love little. Give much – love much!
Gain from your purpose—Galatians tells us that we will reap what we sow. We will reap if we faint not. God's promises are sure. The Bible lists seven laws of harvest. If we apply them, we will reap.
Laws of the Harvest:
1.We reap only what's been sown (Gal. 6:7, 8)
2. We reap the same in kind as we have sown (II Sam. 12:9)                   3. 3. We reap in a different season than we sow(Eccl. 3:1-11)                           4. We reap more than we sow (Mark 4:1-8)
5. We reap in proportion to what we sow (II Cor. 9:6)                                  6. We reap the full harvest of the good only if we persevere (Gal.6:9,10)
7. We can't do anything about last year's harvest, but we can about
this year's (Phil. 3:13)
If we study and follow these laws (that work every time), we would reap more. Others as well as you have planted much in your life. There will come a day of harvest if you are true to the principles of God's Word. This does not happen by chance. There must be a plan.