The hour is extremely late. That is not rocket science. It is simply a matter of recognizing the signs of the times that God gave us. We have but a little while and we'll be home.
In the meantime, the hour is extremely late. What are you doing about it? We read in Matthew 16:2, 3, "He answered and said unto them, When it is evening, ye say, It will be fair weather: for the sky is red. And in the morning, It will be foul weather to day: for the sky is red and lowring. O ye hypocrites, ye can discern the face of the sky; but can ye not discern the signs of the times?"
Will no one hear? Will no one cry out to the Lord on behalf of a nation taking her last breaths? In 2011, Rabbi Jonathan Cahn released his New York Times best seller with nearly one million copies sold. I cannot go into detail about the book except to say that America has fairly been warned of her coming judgment. Still few are hearing the message.
Fire in My Bones
Jeremiah wept and mourned over his nation. He was urged to be quiet and not make a fuss. He felt abandoned by God. Yet he cried out, " . . . But his word was in mine heart as a burning fire shut up in my bones, and I was weary with forbearing , . . ." It is the cry of Jeremiah that is in my heart today. There is a fire shut up within me and I need to spewi it out.
I know many of you are concerned about the state of our nation before a holy God. God has worked in your hearts and has drawn you to Himself. I also know many of you are careless and casual about your approach to God. You feel you have done your duty by appearing before God once a week. Many of you do not even open your Bible throughout the week. Is it possible we do not even carry a Bible to church anymore? Many of you only pray when you find yourself between a rock and a hard place, and then you wonder why you're between that rock and hard place. Your focus is all wrong.Your priorities are all wrong. Your attitudes and motives are all wrong. It is time to start making some corrections.
The People of God Are Sleeping
Christian America, you are sleeping! The Apostle Paul gives of this direction – "And that, knowing the time, that now it is high time to awake out of sleep: for now is our salvation nearer than when we believed. The night is far spent, the day is at hand: let us therefore cast off the works of darkness, and let us put on the armour of light " (Romans 13:11, 12). The old-time preacher Ian Paisley puts it this way – "Wake it up, you're sleepy Christians!".
Could This Be You?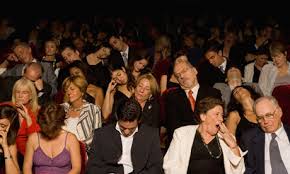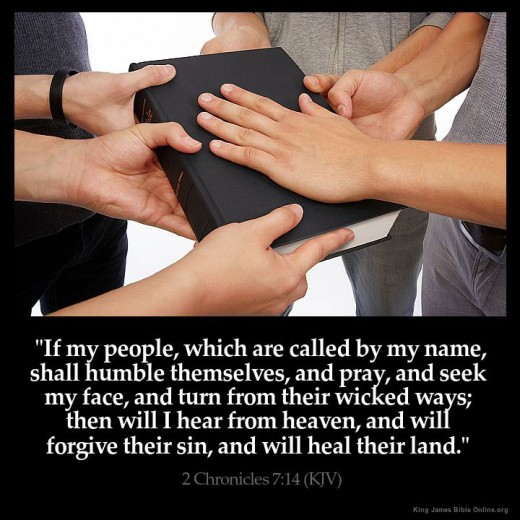 The night is far spent. II Chronicles 7:14 is still in the Bible.
The principles of this verse are still applicable. I understand the Old Testament context, but there still is a New Testament application for all believers. Perhaps that is the problem. Many are not believers. I am not talking about believers in relation to salvation. I am talking about the believer's inability to believe – to trust God; to take Him at His Word.
If I humble myself, if I pray, if I turn from my sin, if I seek God's face, He will then hear from Heaven, forgive, and heal. It works every time. It works in individuals. It works in nations. It works in churches. It works in families.
I can only do my best to encourage you to keep on keeping on. Keep your priorities straight. Keep on track and don't let anything get you off track. Keep seeking the Lord. Know where He is going and follow very close behind. We're living in a world of spiritual casualties. Don't you be one of them.
The End Is Not Yet . . .
We know the outcome of the war. We are victorious. Still, there is a battle to be fought. For some it will be fought to the death. Christians have willingly, and regularly laid down their lives for Christ over the centuries. In a nation where there is very little persecution, we are so soft. We are so indifferent to God that our mouths remain stopped at the bidding of the devil. We see no purpose to live a holy life. Most have no idea what it means to be holy.
Our approach to God is so casual. We have fallen for the lie that God is a big sugar daddy just sitting in Heaven waiting for us to make our selfish requests so He can grant them. We think He owes us something. We forget that we owe Him our lives. Paul says in Romans 12:1, "I beseech you therefore, brethren, by the mercies of God, that ye present your bodies a living sacrifice, holy, acceptable unto God, which is your reasonable service." Our reasonable service is to live for Him. He does not exist for us. We have it all backwards. I pray the Spirit of God will touch someone today.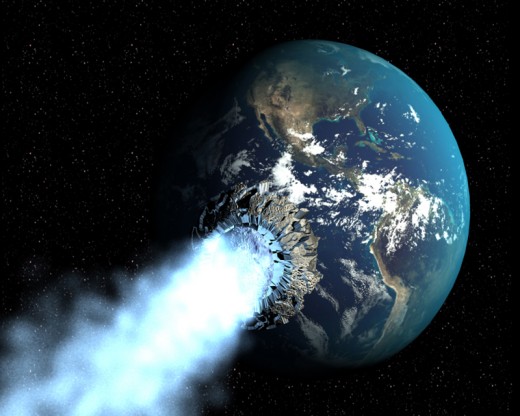 . . . But the End Is Near
America is wheezing out her final breaths. It's now or never to return to her God. I believe there has never been a more important time than now to call on the name of the LORD.
This is not a time to be hiding in the trenches, but a time to be on the offensive. Keep moving forward. Stick the devil hard.
It is time to make a change. It is time to put your Christianity in high gear, and live what you claim to believe. By the way, you will live what you believe. The actions of so many American Christians speak much louder than their words. Why has America largely turned away from Christianity? Because the American Christians have largely turned far away from following Christ. It is the Christian that has failed, and failed miserably. We have no place to turn but the mirror showing our own face. We have disgraced the God of Heaven. We have shamed Him. It is not the lost to blame. It is us.
There has never been a more needful time in history for you to make a difference for the Lord. Humanism has infected the Bride of Christ. Our affections have been set on things of this world rather than on things above. Our vision has narrowed as to what God can and wants to do.
America surely will be judged. Scripture says so. Still we can prolong the inevitable."If my people, which are called by my name, shall humble themselves, and pray, and seek my face, and turn from their wicked ways; then will I hear from heaven, and will forgive their sin, and will heal their land."
You Have a Job To Do
God has placed us all in different locations at different times to affect those for Christ that only we can affect. In other words, I can't do the work for you and you can't do the work for me. We all have obligations every day that God expects us to carry out. How faithful are you in following through with your God-given responsibility on a daily basis? How can you make a difference where no one else can? Remember, you are here " . . .For such a time as this." You will never have today again! Keep at it.
"As the preacher Ian Paisley says, "Wake it up, you're sleepy Christians!