I normally do not watch a lot of television, but I did catch a show the other day that got my attention. A "pastor" made the statement that no one should ever suffer physically. I couldn't believe what she just said. Did I hear her right? Apparently, I did because her partner sitting across the table chimed in that she was absolutely right. Together they went on to downgrade the Biblical doctrine of health and suffering.
The thinking behind the many erroneous statements that were made was that if someone is sick, it is because of a lack of faith on their part, or perhaps unconfessed sin is the culprit. Although I know there will be those who just do not see it, the Bible is very clear on the topic of health.
The word sick appears 39 times in the Old Testament and another 50 times in the New Testament. To be sure, there are many accounts of sickness being attributed to sin in the Bible The same can be said for today. If someone smokes a pack of cigarettes a day for 30 years, they may find themselves with lung cancer. It could be that someone given to alcohol may end up with liver disease. These are sicknesses we bring about ourselves, many times knowing the possible results.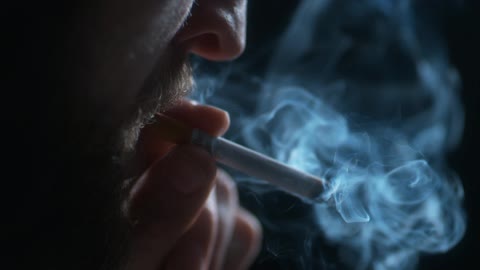 The Apostle Paul
But other diseases often attack the very healthy. It is inherent to the human race. So why do we insist that if someone is suffering they are not walking with God; that they are out of God's will?
One of the greatest church leaders to ever live, the Apostle Paul, suffered greatly even though he was walking side by side with his Lord. Paul says of himself In II Corinthians 12:7-10, "And lest I should be exalted above measure through the abundance of the revelations, there was given to me a thorn in the flesh, the messenger of Satan to buffet me, lest I should be exalted above measure. For this thing I besought the Lord thrice, that it might depart from me. And he said unto me, My grace is sufficient for thee: for my strength is made perfect in weakness. Most gladly therefore will I rather glory in my infirmities, that the power of Christ may rest upon me. Therefore I take pleasure in infirmities, in reproaches, in necessities, in persecutions, in distresses for Christ's sake: for when I am weak, then am I strong."
Let us look closely at these verses. First, we must agree that Biblical context shows us that Paul was a godly man, a man seeking after Christ. Other than Jesus Himself, Paul may have been one of the godliest men to ever exist. He kept a close watch on the life he lived. When sin did enter the picture, Paul was quick to confess it and make it right with his Lord. Still, we see Paul suffering.
First, notice that Paul was given "a thorn in the flesh." We realize that the thorn is not literal, but rather a messenger of satan. We also see that the "thorn" was applied to his body, his flesh. God allowed satan to attack Paul's body with an illness. He refers to this as an infirmity in verse 9. The word infirmity here means an illness, disease, sickness, or weakness. In other words, he was suffering from a health issue. Here we have a godly individual taken in bad health.
Paul does not elaborate on what that illness may have been. Some believe Paul may have had a vision problem as he was temporarily blinded on the Road to Damascus. That is possible. Paul does not tell us the particulars, just that he physically suffered.
He suffered at the hand of satan. Some believe because satan is involved that Paul is talking about a habitual sin problem. Again, this is an attack on the body, not the spirit.
Paul asked the Lord three times to remove his infirmity, but each time God answered "No". It was for Paul's good. God allowed this infirmity to follow the apostle for the rest of his life. Why? Because Jesus says in verse 9, "My grace is sufficient for thee: for my strength is made perfect in weakness." It was God's will for Paul to suffer so that God might shine forth.
What about Paul's wallet? It was empty. He spent most of his time suffering in prison for the cause of Christ.
A Modern Day Example
I remember years ago hearing an evangelist by the name of Tim Lee preach. His message was super powerful. By the time he finished, there was not a dry eye anywhere. The simple reason for this powerful message was simply that he lived what he preached.
You see, Tim Lee was a Viet Nam veteran. He lost both legs while fighting for his country. He hobbled up to the pulpit on two stumps that were once his legs. He held himself up at the pulpit by supporting himself only with his hands. He used no wheelchair. He maneuvered just like anyone else with the exception of his extremities. He was physically weak, but God was made strong that day through his earnest message. If Tim Lee was perfectly healthy, his message would not have had near the great effect that it did. . .
Job
God's choice servant Job was blessed tremendously. In Job 1:3 we read, "His substance also was seven thousand sheep, and three thousand camels, and five hundred yoke of oxen, and five hundred she asses, and a very great household; so that this man was the greatest of all the men of the east." Job was wealthy even by today's standards. He had both great wealth as well as health. We know he followed his God for we read in verse 1, ". . .was perfect and upright, and one that feared God, and eschewed evil."
We know that he suffered greatly. In the first two chapters, we see that Job lost the family business. All of his children died, and his body is infected with a loathsome disease. Job's loving, comforting wife tells him, to ". . . curse God, and die." His world completely fell apart. Again, this was brought about by satan and allowed by God. Still, we see a servant of God suffering both the loss of health and wealth.: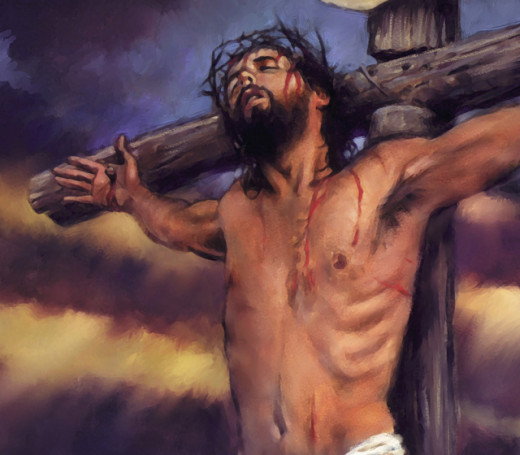 A Third Example
If health and wealth were meant for everyone, then we have a serious problem. No human ever suffered like Jesus, nor were any ever so poor. Speaking of Jesus' bank account, Jesus Himself says in Matthew 8:20, ". . . The foxes have holes, and the birds of the air have nests; but the Son of man hath not where to lay his head." Jesus' life was a life of homeless wanderings.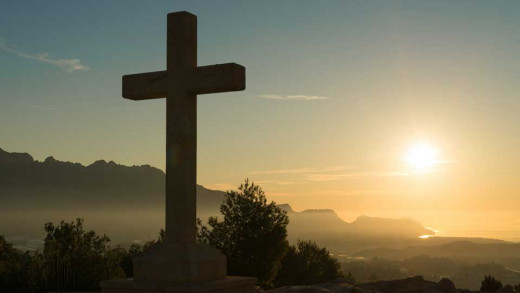 His suffering far exceeds that of any human. But the suffering of Jesus had a different purpose – a purpose that only He could fulfill. His purpose was to save mankind from its sinful condition. It has often been mentioned to me that a loving God would never send anyone to Hell. This is true. Man sends himself to Hell if he rejects the only hope he has.
A sinner cannot pay the price of another person's sin. but the sacrifice also had to be human. A lamb could never pay the price for a human's sin. Let's face it. We all have sinned and separated ourselves from a perfect, holy God. But God so loved the world that He gave His only begotten Son to die in the place of the sinner. That involved excruciating pain and suffering.
Still, the choice is ours. We can continue in our arrogance and pride to refuse to believe we need a Savior substitute, thus separating ourselves from God forever. Or we can turn to Him and accept His great sacrifice for our sins.
It is not about religion. It is not about being a good Samaritan. It is not about keeping the 10 Commandments. After all, we haven't. My only hope lies in the One who came to take my place and paid for my sin on an old, wooden cross. I have made my choice. Now you must make yours. By the way, to not make a choice is to make a choice. You are still accountable, just as I am.
Peter tells us in I Peter 2:21, "For even hereunto were ye called: because Christ also suffered for us, leaving us an example, that ye should follow his steps." You are not called to a life of ease; to a life of health and wealth. It just is not found in the Bible.
You are called to walk in Christ's steps, steps of suffering. We are to live by His example. His example was a life of pain. I do not mind saying that the health and wealth philosophy found in many churches today is anti-biblical. A Christian's life in many ways is a life of pain and suffering, and that is what is to be expected, not a life of ease and carefree days. If you choose to serve Him with your whole heart, know that there is a heavy cost. Are you ready – are you willing to pay the price?